20 Minute (prep included) Tomato Chickpea Stew To Up Your Vitamin C
Posted On May 24, 2020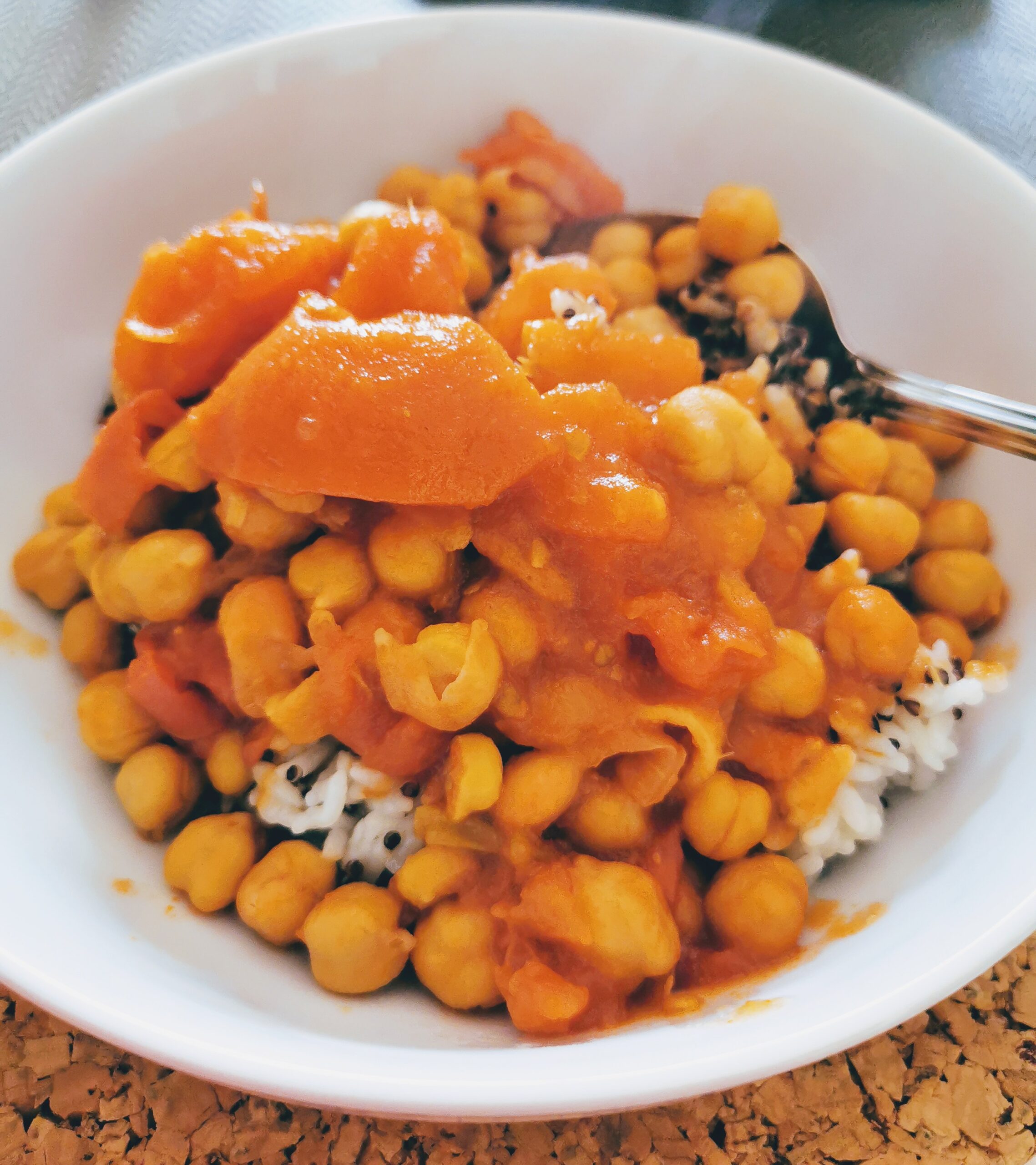 This recipe is as simple as it gets – 7 steps and that's it. With this recipe, 20 min is more than enough to generate a hearty meal that warms you up and leaves you happy with all the fuzzy feels (physically for a satisfied tummy, and mentally for the healthy food choice). A comfort food perfect for after a long day, or when you just don't feel like whipping out the big guns. This meal is perfectly balanced for the macronutreints (carbs, proteins, fat) and includes a rich variety of fibres, vitamins, and minerals. Let's dig in!
Simple Tomato Chickpea Stew
Materials
1

tbsp

butter

Preferably grass-fed; substitute with vegetable oil if desired.

1/2

cooking onion

chopped

1

large tomato

chopped

1

tbsp

ketchup

1

cup

canned chickpeas, drained

some salt
Instructions
Melt the butter low-medium heat in a stir fry pan.

Sauté the chopped onions in butter until golden brown.

Add the chopped tomatoes to sauté in medium heat until the tomato is breaking down.

Add some ketchup for thickness and extra flavor.

Add the chickpeas and let them evenly spread out in the pan.

Add enough water to cover the chickpeas, boil and then simmer for 10 min.

Salt to taste and top on for rice. Serves 1.

Important note: if you already consume salts normally, choose low-sodium butter, canned chickpeas, and ketchup to protect yourself from high blood pressure!
Why is this recipe healthy?
One serving provides:
471.8 kcal energy: not crazily high or low, considering our daily recommended energy intake is in general 2,000 kcal for adult females and 2,500 kcal for adult males.
13.4 g protein: more than the protein in 2 large eggs! Btw, the recommended daily intake is 0.8 g per kg body weight, so calculate how much do you need per day.
12.1 g dietary fibre: almost half of the recommended daily intake (25 g for a 2,000 kcal diet), needed for healthy guts!
And…37.2 mg vitamin C: do you remember what's the daily value (DV) of vitamin C in Canada? This is more than half of it.
This figure shows the amount and %DV of some selected macro- and micronutrients provided by this yummy dish.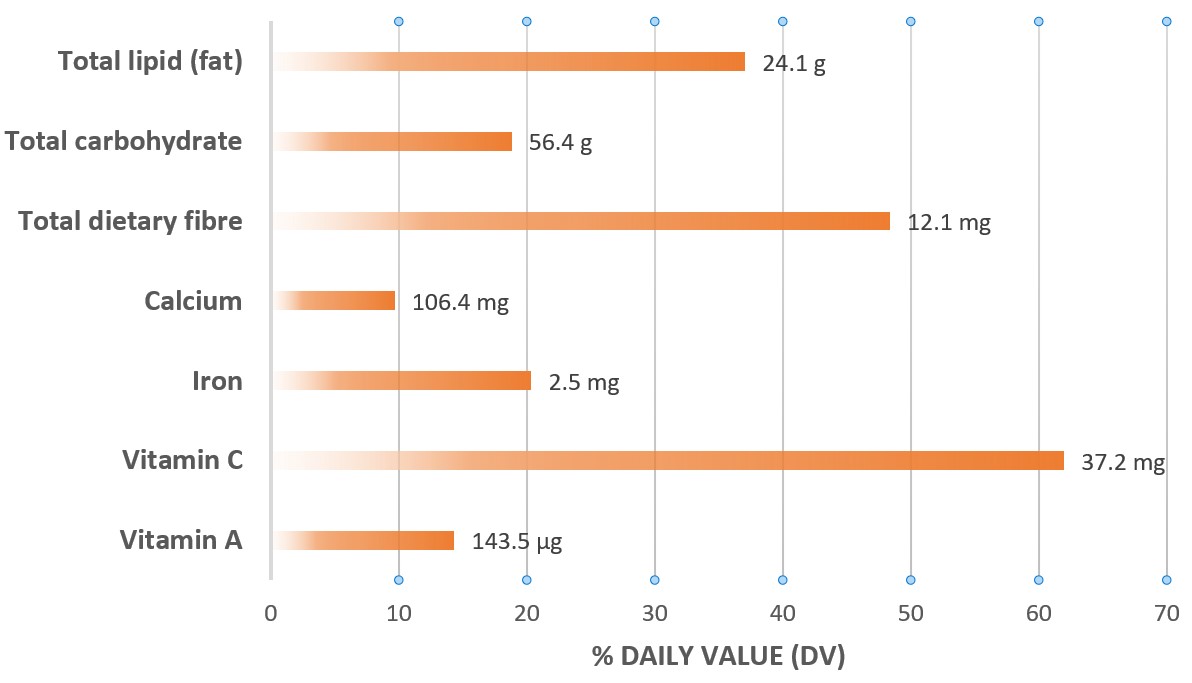 Comment to let me know how you like it!